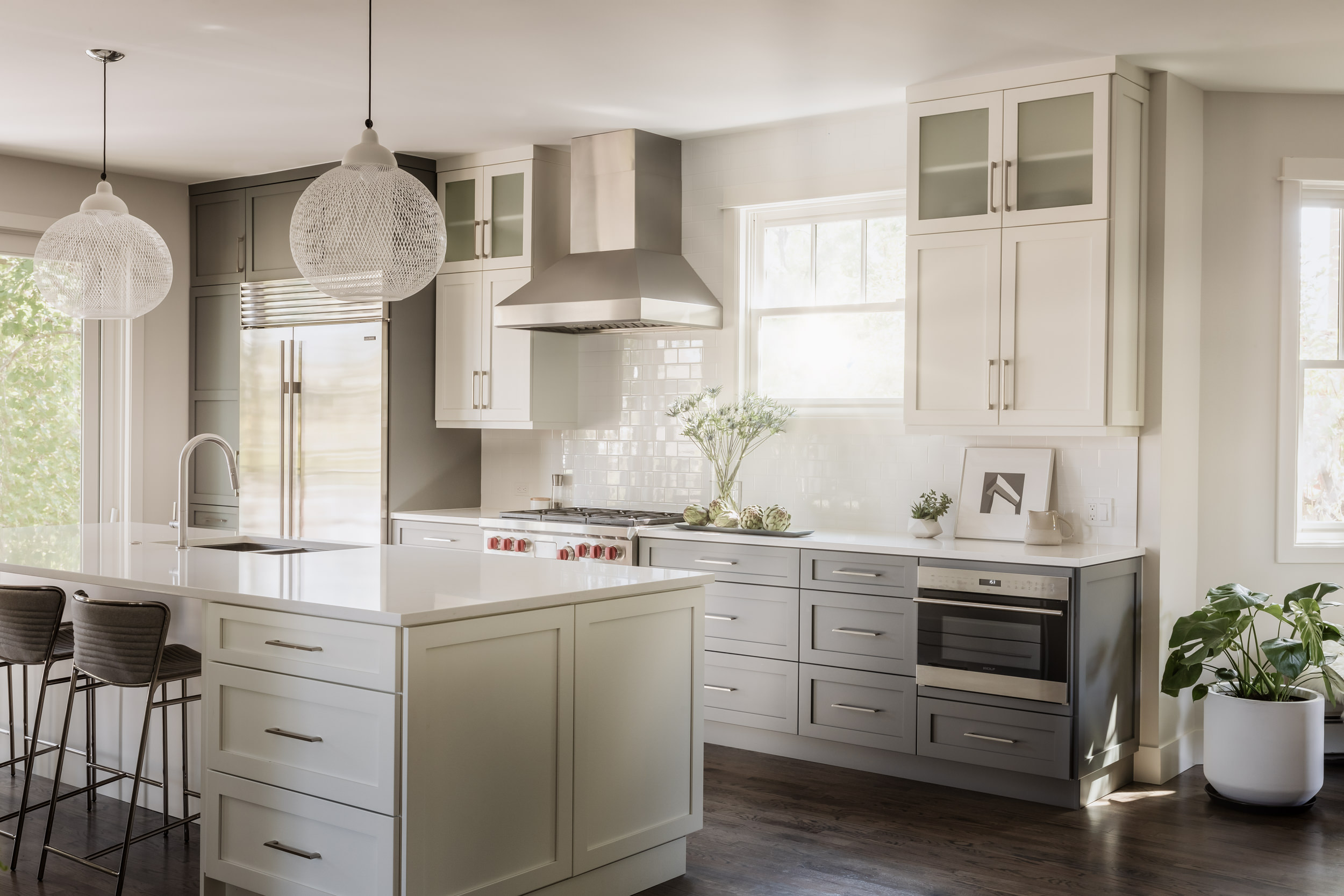 Interior Design Boulder Colorado
Complimentary First Step
Working together on a design project becomes an intimate dance between client and designer, and it's important to determine if we are mutually a good fit. Before we meet for our initial consultation, we schedule a 20 -30 minute discovery phone call to get to know each other and also gain an understanding of the project scope.
Initial Home Consultation | $350 (up to 1.5 hours)
This is where our design process begins for all projects, big and small. We typically meet at the site and review the space and the scope of the project. This is a working meeting where we provide ideas and recommendations. We also get to know each other better and after the consultation, if both parties agree to move forward a Design Agreement is provided within 1 week.
Full-Scope Interior Design
Whether your project is a kitchen, an entire house renovation, or a new build, we manage each aspect from concept to final installation. Each project begins with the initial consultation where we assess the design objectives and start to develop the design concept. Typical offerings include all or parts of the following, depending on the specifics of your project:
Developing the Design Concept
Creating Space Plans and Architectural Drawings
Sourcing Furniture, Fixtures, and Equipment
Selecting Surface Finishes and Paint Colors
Purchasing, Receiving, and Installing
Coordinating Contractors, Trades, and Artisans
Managing Budgets and Timelines
We take on all the heavy lifting so you may simply enjoy the process and results of transforming your space. With our brick-and-mortar Design Studio located in the heart of Boulder, you have a one-stop shop for all the products needed to complete your project. Fees vary based on project scope.
Fill out our Client Questionnaire to book a consultation with our design team.
Please tell us about your project by filling out our client questionnaire and we will get in touch with you within 24 hours to set up your free consultation.