About Us
Meet your new co-creation team. When you want your home's design to feel cohesive, timeless, and beautifully finished, count on Proud House Studio. Megan Daughtry and the team collaborate with you to co-create. We develop welcoming home spaces suited to your unique taste, style, and circulation patterns. We offer a detailed and highly organized strategic approach to your project. What sets Megan Daughtry apart from other designers is her natural design talent coupled with a detailed understanding of the construction process. She can not only create an organized unique design plan but also oversee its implementation to completion. A reverence for architectural history, an appreciation for nature and a dedication to provide creative solutions to her projects by traveling the globe for training on current design innovations as well as pursue her passion to know other cultures mark an award winning Proud House project.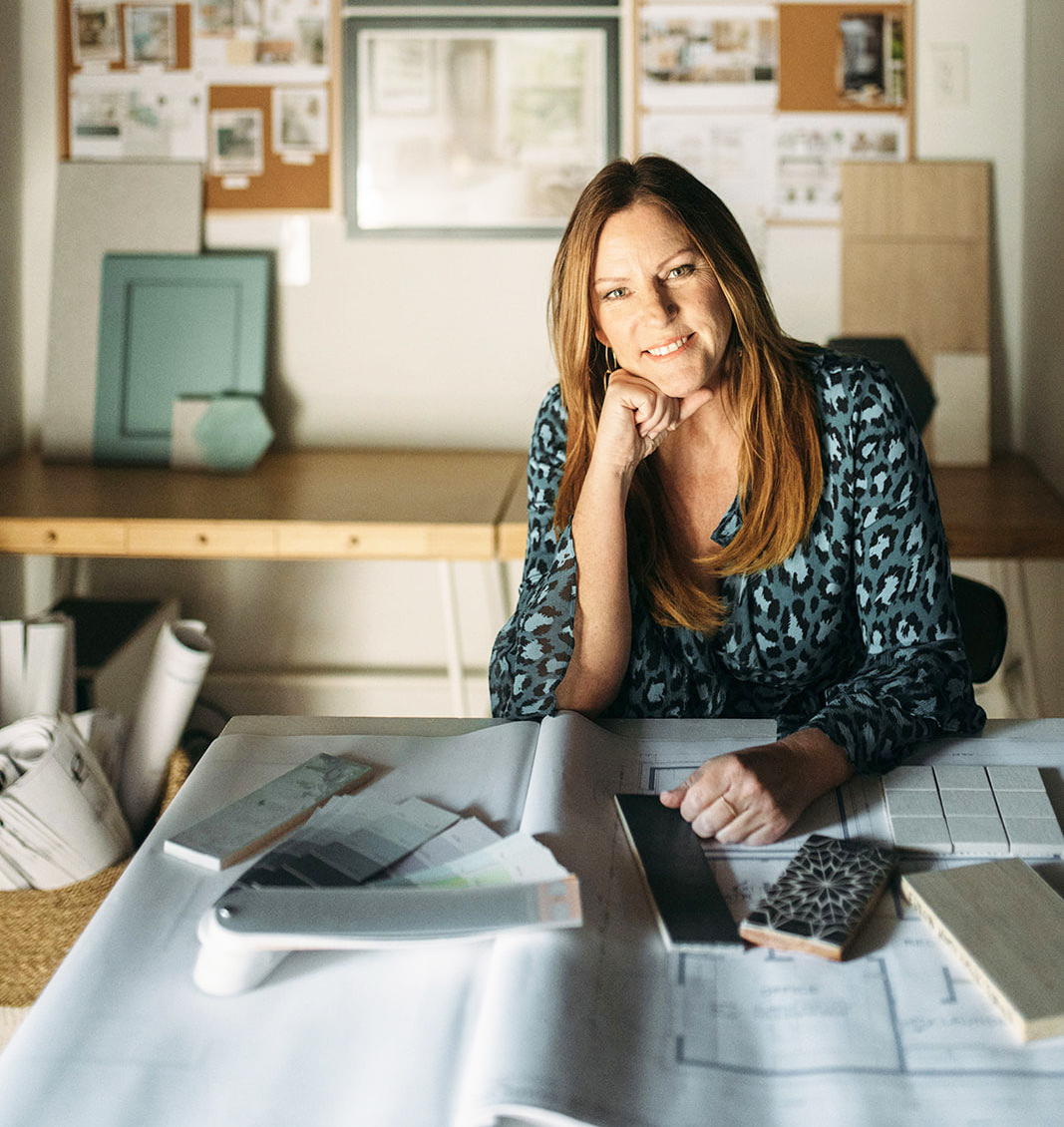 Owner, Proud House Studio
Born in the Bay area. Analytical, playful Gemini. Identical twin and Architect's daughter. Solo world traveler, 3 years of international bucket listing (ages 18-21). Worked in fine dining for 17 years, and retail for 9. Perfected the art of meeting client needs. NKBA kitchen and bath specialist, design team leader. In an industry cloaked in mystery, unveils what's possible for interior design service clients. Fiercely dedicated to instilling home pride. Arranged former homes in Portland, Seattle, and Silicon Valley. Moved to Boulder in 2007 to raise her son in Utopia.
• Likes:
Food, wine, travel. Creating beautiful, functional spaces cocooned in comfort.
• Avoids
Yogurt, kombucha, inauthentic industry norms, and intimidation.
• Loves:
That when you work with her, your whole life changes. And really good tomatoes, of course.
• Frequently found:
Listening to houses and homeowners to tell her how to transform a space.
• In her own words:
"No one should feel embarrassed by their home surroundings. Everyone deserves to feel proud and in alignment with their home environment. Our team works to make decision-making easy and clear up the uncertainties of interior design."