About Us
Meet your new co-creation team. When you want your home's design to feel cohesive, timeless, and beautifully finished, count on Proud House Studio. Megan Daughtry and the team collaborate with you to co-create. We develop welcoming home spaces suited to your unique taste, style, and circulation patterns. We offer a detailed and highly organized strategic approach to your project. What sets Megan Daughtry apart from other designers is her natural design talent coupled with a detailed understanding of the construction process. She can not only create an organized unique design plan but also oversee its implementation to completion. A reverence for architectural history, an appreciation for nature and a dedication to provide creative solutions to her projects by traveling the globe for training on current design innovations as well as pursue her passion to know other cultures mark an award winning Proud House project.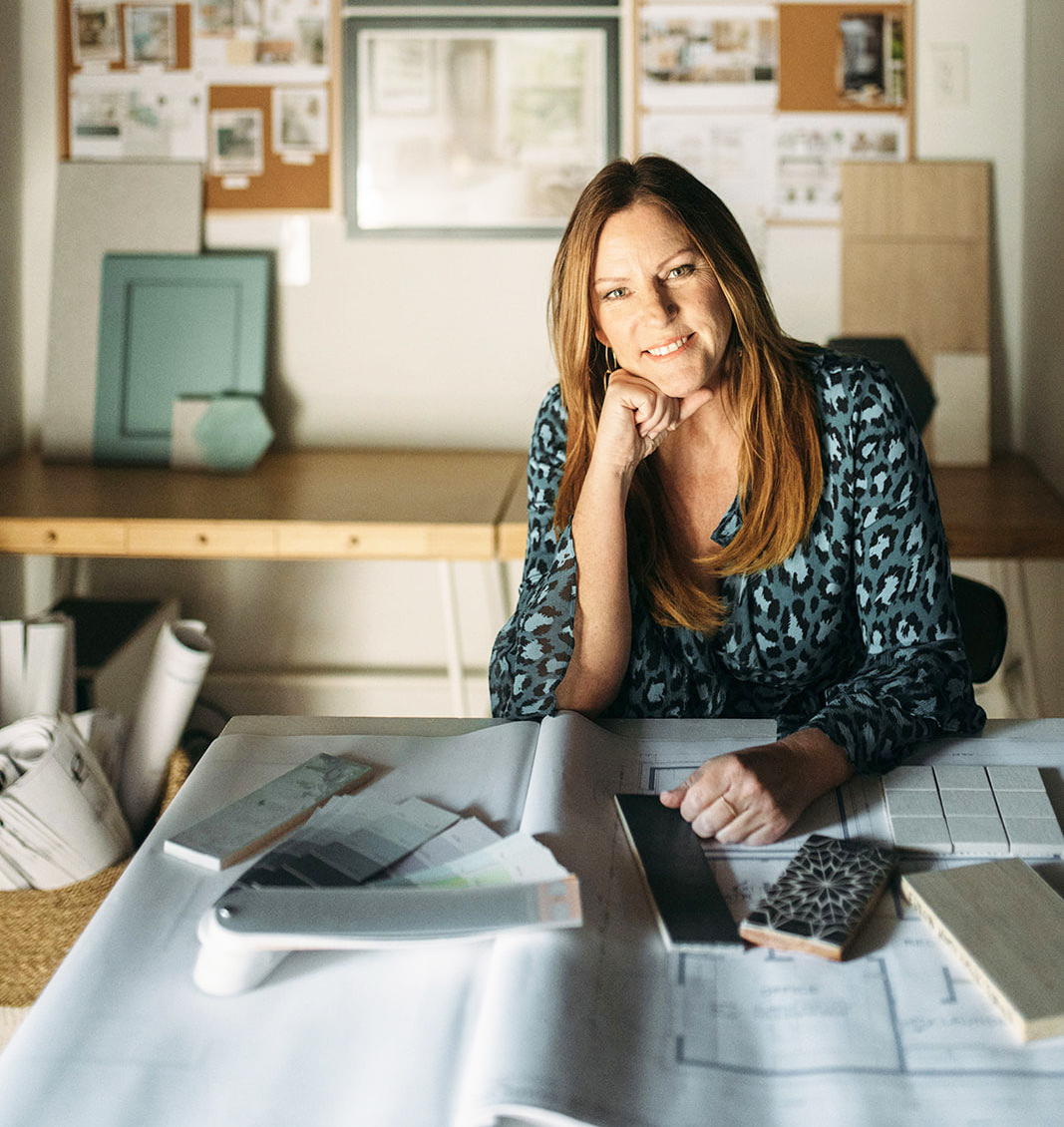 Owner, Proud House Studio
Born in the Bay area. Analytical, playful Gemini. Identical twin and Architect's daughter. Solo world traveler, 3 years of international bucket listing (ages 18-21). Worked in fine dining for 17 years, and retail for 9. Perfected the art of meeting client needs. NKBA kitchen and bath specialist, design team leader. In an industry cloaked in mystery, unveils what's possible for interior design service clients. Fiercely dedicated to instilling home pride. Arranged former homes in Portland, Seattle, and Silicon Valley. Moved to Boulder in 2007 to raise her son in Utopia.
Likes: Food, wine, travel. Creating beautiful, functional spaces cocooned in comfort.
Avoids Yogurt, kombucha, inauthentic industry norms, and intimidation.
Loves: That when you work with her, your whole life changes. And really goodtomatoes, of course.
Frequently found: Listening to houses and homeowners to tell her how totransform a space.
In her own words: "No one should feel embarrassed by their homesurroundings. Everyone deserves to feel proud and in alignment with their home environment. Our team works to make decision-making easy and clear up the uncertainties of interior design."
3D CAD interior architect ninja
Born in Germany on the Dutch border. Lively and creative Gemini. Gymnastics taught her practice, practice, practice makes you better. Personal motto: work hard, be independent. Frequents Paris with her French husband, an atmospheric researcher. European city trips: Amsterdam, Barcelona, Berlin, Dublin, Rome… AKBD certified designer by the NKBA & CLIPP (National Kitchen & Bath Association and Certified Living In Place Institute). Moved to Boulder 24 years ago. Still feels lucky to live here.
Likes: Foreign films (anything Almodóvar), neutrals with pops of color.
Avoids Design Imperfections that may keep her up at night, trendy design.
Loves: European travel, clean classic design, appreciates a soulful historic home for example the details of Monet's kitchen in Giverny.
Frequently found: Wearing knee pads when confirming cabinetry design at construction sites.
In her own words: "When following the Proud House Design process we
breathe life into our client's vision and present the solutions in 3D."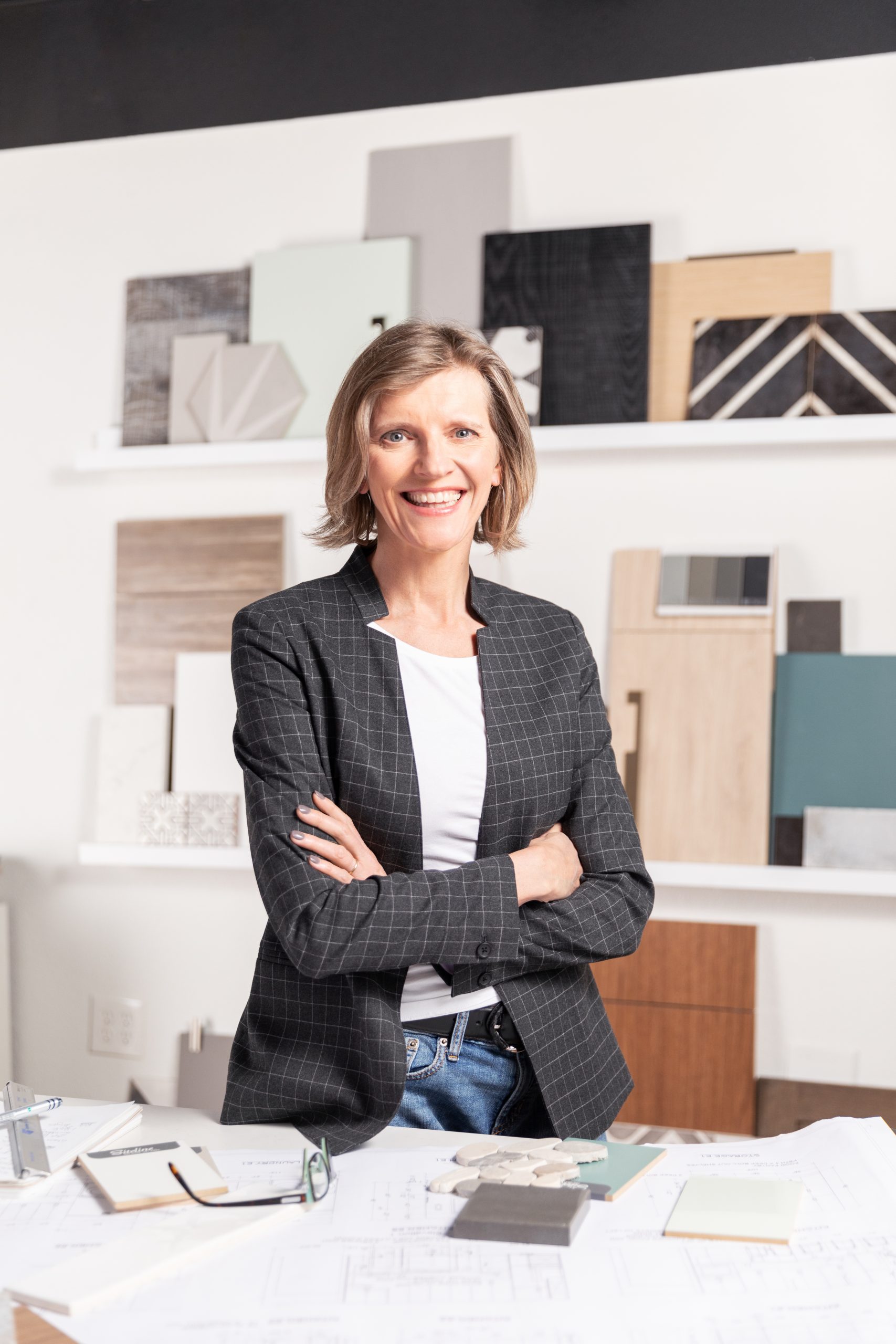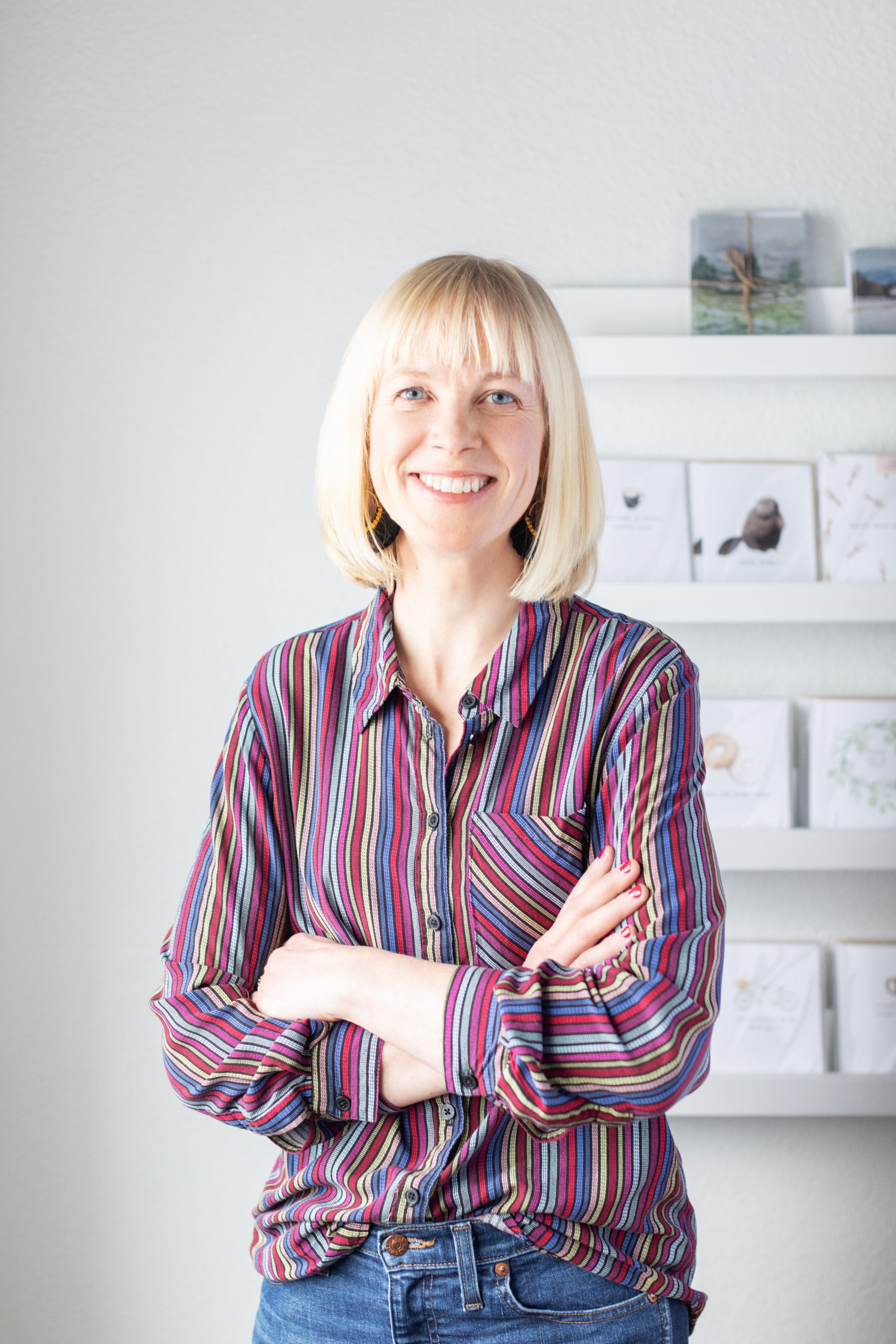 Showroom Manager, Design Assistant, Jill-of-all-trades
Born in NE Pennsylvania. Practical, artistic Taurus. Loves nature, and being outside. Her Family founded New Paltz, NY, a small, hip, weird, and eccentric place where she went to art school and learned to rock climb. Stuck around, met her husband, moved to Minnesota, then Colorado. Outdoor retail + CSA farm + butchery experience. Community gardener. A lifetime supply of hot peppers. Owner of two people-loving dogs, Sadie and Ruthie.
Likes: adventuring outside with her husband.
Avoids dry soil, earwigs, and the unknown.
Loves anything "hands-on" — knitting, sewing, gardening. Seeing clients is fun, inspiring finished spaces.
Frequently found: Asking questions, getting things done.
In her own words: "Here, you can walk right in and co-create. I would recommend to a friend, to ask whatever questions you need to ask, don't worry about or assume what the answer will be… JUST ASK. It's very empowering for our clients. We're not taking over their space, we're working with them to make the best space possible. I like helping people feel at ease, calm, and supported throughout the process."